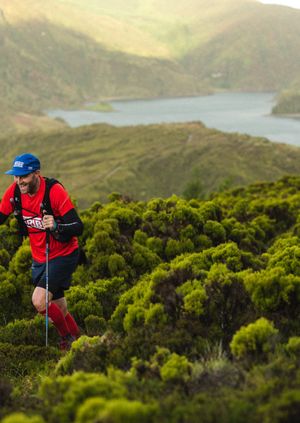 TRIBE Ultra: Cotswold Way (Bath to Stroud)
6th - 7th Nov 2021
Add to Calendar
2021-11-06 08:00:00
2021-11-07 17:00:00
Europe/London
TRIBE Ultra: Cotswold Way (Bath to Stroud)
In May 2022, we're bringing the TRIBE together for the fourth instalment of the epic Run for Love series: 260 km along the Croatian Coast. Together, we will push the limits of human endurance and run to fight modern slavery. Discover more @ triberunforlove.comJoin us for one of our epic ultra training weekends, in the lead up to the challenge! This is open to anyone, whether you're signed up for Run For Love 4 or not.For this Ultra we are heading to the Cotswold Way for a proper adventure with stunning trails, and decent hills: the perfect Run for Love training ground! The pace will be social and we will run together as one crew (stopping midway for lunch).ITINERARY:Saturday07:02 - 08:21 -Train from London Paddington -> Bath Spa08:30 - 27 miles on Cotswold Way from Bath Spa -> Wotton-under-Edge12:00 - Mid-way stop with drinks and TRIBE Nutrition16:00 - 22:00 - Lunch, Chill, Drinks & Supper @ Swan Hotel, Wotton-under-EdgeSunday8.30am: Breakfast9.30am: 13 miles on Cotswold Way from Wotton-under-Edge to Stroud12.30pm: Lunch in Stroud3.33pm - 5.14pm: Train from Stroud -> London (Paddington)Costs:Swan Hotel: £60. There is a capacity of 30 for this event.Train (please note this is not included): Two Singles = £40. Please do book as soon as possible as prices will only go up from now.Exciting times - it's going to be an epic weekend and we can't wait to run together! https://wearetribe.eventcube.io/events/35223/tribe-ultra-cotswold-way-bath-to-stroud
Dorchester Street, Bath, BA1 1SU
Event Details
In May 2022, we're bringing the TRIBE together for the fourth instalment of the epic Run for Love series: 260 km along the Croatian Coast. Together, we will push the limits of human endurance and run to fight modern slavery. Discover more @ triberunforlove.com

Join us for one of our epic ultra training weekends, in the lead up to the challenge! This is open to anyone, whether you're signed up for Run For Love 4 or not.
For this Ultra we are heading to the Cotswold Way for a proper adventure with stunning trails, and decent hills: the perfect Run for Love training ground! The pace will be social and we will run together as one crew (stopping midway for lunch).
ITINERARY:
Saturday
07:02 - 08:21 -Train from London Paddington -> Bath Spa
08:30 - 27 miles on Cotswold Way from Bath Spa -> Wotton-under-Edge
12:00 - Mid-way stop with drinks and TRIBE Nutrition
16:00 - 22:00 - Lunch, Chill, Drinks & Supper @ Swan Hotel, Wotton-under-Edge

Sunday
8.30am: Breakfast
9.30am: 13 miles on Cotswold Way from Wotton-under-Edge to Stroud
12.30pm: Lunch in Stroud
3.33pm - 5.14pm: Train from Stroud -> London (Paddington)
Costs:
Swan Hotel: £60. There is a capacity of 30 for this event.
Train (please note this is not included): Two Singles = £40. Please do book as soon as possible as prices will only go up from now.
Exciting times - it's going to be an epic weekend and we can't wait to run together!