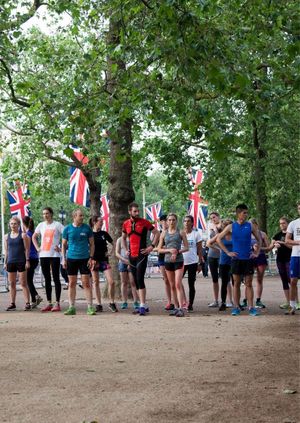 TRIBE Freedom Runners Tempo
25th Jan 2022 6:30pm - 7:30pm
Add to Calendar
Event Details
Join us again with (@natascha.runs) for an EPIC Tempo Session. Natascha will help you meet your training goals with these amazing structured (and fun) speed sessions.
As always, all abilities are welcome! Whether you're working towards your next TRIBE challenge or simply want to get to know the community and train with like-minded people whilst supporting a positive cause we've got you covered!

** DETAILS **
** Click HERE to set up your monthly TRIBE Freedom Foundation Runners Donation **
6:30 pm: Meet the TRIBE team at TRIBE HQ at London Bridge (The Leather Market Workspace)
6:45 pm: Natascha will lead you on a structured 5km social run with warm up and cool down.
7:40 pm -> Refuel at TRIBE HQ with TRIBE Triple Deckers (the best natural performance nutrition there is)!
** TICKETS **
Your first session is on us. Sign up for a free trial via Eventcube. See you there!
Joining us again?
Simply donate £10 for unlimited monthly sessions to our JustGiving page here. You will be invited to join our TRIBE Freedom Runners WhatsApp group, and given access to fantastic training sessions and TRIBE nutrition on a weekly basis.
Our membership will operate on a rolling basis, and you can opt out at any time. (100% of proceeds will go to the TRIBE Freedom Foundation, to help fight modern slavery).
** WHAT'S INCLUDED **
- Weekly in-person training sessions with free TRIBE Nutrition
- Monthly speed sessions with Natascha (@natascha.runs)
- Monthly S&C with Esmée Gummer (@esmee_ldn)
- Unlimited community support
- Early-bird TRIBE challenge access
- Awesome TRIBE discounts