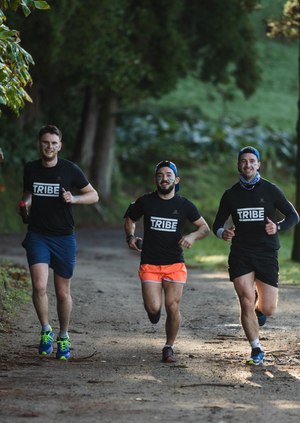 Run for Love: London to Epping Ultra (45 km)
19th Sep 2020 8:30am - 2:30pm
Add to Calendar
2020-09-19 08:30:00
2020-09-19 14:30:00
Europe/London
Run for Love: London to Epping Ultra (45 km)
In 2013, TRIBE Co-Founders Tom, Guy and Rob completed the first Run for Love – a 1,000 mile run across Europe, from Odessa to Dubrovnik, to set up the first home for trafficked children in the UK. This was the journey which inspired TRIBE.Join us this September for a stunning ultra run from Buckingham Palace to Epping (approx 45 km). We will bring together runners from across each of the incredible Run for Love challenges and the whole TRIBE community to get outdoors and explore the trails.Route: https://www.strava.com/routes/2722878035241939424Start: Buckingham Palace (8:30 am)Finish: Epping Forest (Pub lunch!!)We will be running as a team, making several TRIBE-fuelled pit stops along the way and we're aiming for 9.5 min miles. If you don't want to run the entire route, there will be an opportunity to meet us around Hackney at the 12/13 mile mark so you can run the remainder with us.We will reach Epping Forest in time for a well-deserved pub lunch!NB. We will be in touch with all runners in advance of the event and all proceedings will follow current government social distancing guidelines. We will meet outside and will operate the event to ensure we minimise the risk of any transmission. Sign up below (£5 donation to TRIBE Freedom Foundation) to join us! https://wearetribe.eventcube.io/events/25869/run-for-love-london-to-epping-ultra-45-km
Live virtual stream event
Event Details
In 2013, TRIBE Co-Founders Tom, Guy and Rob completed the first Run for Love – a 1,000 mile run across Europe, from Odessa to Dubrovnik, to set up the first home for trafficked children in the UK. This was the journey which inspired TRIBE.
Join us this September for a stunning ultra run from Buckingham Palace to Epping (approx 45 km). We will bring together runners from across each of the incredible Run for Love challenges and the whole TRIBE community to get outdoors and explore the trails.
Route: https://www.strava.com/routes/2722878035241939424
Start: Buckingham Palace (8:30 am)
Finish: Epping Forest (Pub lunch!!)
We will be running as a team, making several TRIBE-fuelled pit stops along the way and we're aiming for 9.5 min miles. If you don't want to run the entire route, there will be an opportunity to meet us around Hackney at the 12/13 mile mark so you can run the remainder with us.
We will reach Epping Forest in time for a well-deserved pub lunch!
NB. We will be in touch with all runners in advance of the event and all proceedings will follow current government social distancing guidelines. We will meet outside and will operate the event to ensure we minimise the risk of any transmission.
Sign up below (£5 donation to TRIBE Freedom Foundation) to join us!