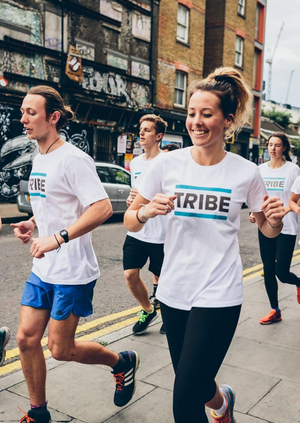 TRIBE Tempo Special
23rd Sep 2020 6:40pm - 7:40pm
Add to Calendar
2020-09-23 18:40:00
2020-09-23 19:40:00
Europe/London
TRIBE Tempo Special
We're back! With a special edition TRIBE Tempo to celebrate the upcoming launch of Run for Love 4, taking place in September 2021. (Sign up via triberunforlove.com to learn more).Join us for 45-minutes of HIIT training, including sprint work and strength & conditioning exercises by TRIBE's very own fitness trainer. PLUS the chance to ask any questions you might have about Run for Love 4 and taking part in a multi-day ultra.Meeting point: Hyde Park (TBC)Time: 6:40 - 7:40 pm**Registration: all runners must register for the event via Eventcube so we can keep track of attendees and get in touch with further details**There will be no bag drop as we will all be meeting outside. However, the majority of the session will be run from a central spot so we will be able to leave bags together there.In 2013, TRIBE Co-Founders Tom, Guy and Rob completed the first Run for Love – a 1,000 mile run across Europe, from Odessa to Dubrovnik, to set up the first home for trafficked children in the UK. This was the journey which inspired TRIBE.We cannot wait to bring the community back together for the fourth instalment of the epic Run for Love series.Let's do this!NB. We will be in touch in advance of the session and all proceedings will follow current government social distancing guidelines. We will meet outside and will operate the session to ensure we minimise the risk of any transmission.  https://wearetribe.eventcube.io/events/25870/tribe-tempo-special
Westminster, London, Greater London, W2 2UH
Event Details
We're back! With a special edition TRIBE Tempo to celebrate the upcoming launch of Run for Love 4, taking place in September 2021. (Sign up via triberunforlove.com to learn more).
Join us for 45-minutes of HIIT training, including sprint work and strength & conditioning exercises by TRIBE's very own fitness trainer. PLUS the chance to ask any questions you might have about Run for Love 4 and taking part in a multi-day ultra.
Meeting point: Hyde Park (TBC)
Time: 6:40 - 7:40 pm
**Registration: all runners must register for the event via Eventcube so we can keep track of attendees and get in touch with further details**
There will be no bag drop as we will all be meeting outside. However, the majority of the session will be run from a central spot so we will be able to leave bags together there.
In 2013, TRIBE Co-Founders Tom, Guy and Rob completed the first Run for Love – a 1,000 mile run across Europe, from Odessa to Dubrovnik, to set up the first home for trafficked children in the UK. This was the journey which inspired TRIBE.
We cannot wait to bring the community back together for the fourth instalment of the epic Run for Love series.
Let's do this!
NB. We will be in touch in advance of the session and all proceedings will follow current government social distancing guidelines. We will meet outside and will operate the session to ensure we minimise the risk of any transmission.