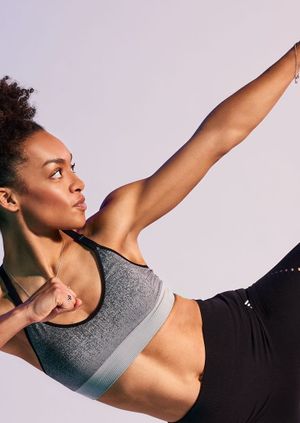 TRIBE 10% Project: Train with Adrienne
12th May 2021 6:30pm - 7:15pm
Add to Calendar
2021-05-12 18:30:00
2021-05-12 19:15:00
Europe/London
TRIBE 10% Project: Train with Adrienne
The TRIBE 10% Project is our challenge to each other to see where small, actionable changes in our nutrition, lifestyle and training can help us perform at least 10% better. We're bringing the whole TRIBE community together to train for The Dorney Lake Half Marathon on 22 May to focus our training and push our limits, as a tribe. You can sign up and join the team here: https://wearetribe.co/shop/bundles/tribe-10-project-entryWe'll be training together in person EVERY WEDNESDAY with a series of virtual team sessions by Trainers Ben Wood and Adrienne Herbert to build strength + mobility over a bespoke 12-week training plan.This week: Mobility with AdrienneTime: 6:30 pm - 7:15 pmTickets: Free to all TRIBE 10% Project Runners OR £5 donation to TRIBE Freedom Foundation. Follow the link to register above.By improving our strength and mobility as part of a structured programme, we can all help to get the best out of our running and guard against injury.Together, we go further and faster. Let's Do This! https://wearetribe.eventcube.io/events/28796/tribe-10-project-train-with-adrienne
Live virtual stream event
Event Details
The TRIBE 10% Project is our challenge to each other to see where small, actionable changes in our nutrition, lifestyle and training can help us perform at least 10% better.
We're bringing the whole TRIBE community together to train for The Dorney Lake Half Marathon on 22 May to focus our training and push our limits, as a tribe. You can sign up and join the team here: https://wearetribe.co/shop/bundles/tribe-10-project-entry
We'll be training together in person EVERY WEDNESDAY with a series of virtual team sessions by Trainers Ben Wood and Adrienne Herbert to build strength + mobility over a bespoke 12-week training plan.
This week: Mobility with Adrienne
Time: 6:30 pm - 7:15 pm
Tickets: Free to all TRIBE 10% Project Runners OR £5 donation to TRIBE Freedom Foundation. Follow the link to register above.
By improving our strength and mobility as part of a structured programme, we can all help to get the best out of our running and guard against injury.
Together, we go further and faster. Let's Do This!