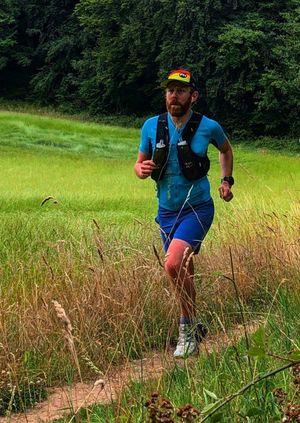 TRIBE Ultra: *The Run to Refuge Finale* (Eton to Gallowstree Common)
28th Aug 2021 8:30am - 2pm
Add to Calendar
2021-08-28 08:30:00
2021-08-28 14:00:00
Europe/London
TRIBE Ultra: *The Run to Refuge Finale* (Eton to Gallowstree Common)
TRIBE Ultra: *The Run to Refuge Finale* (Eton to Gallowstree Common)SAVE THE DATE: Saturday 28th August, 26.5 miles from Eton to Gallowstree Common Join the TRIBE team to run alongside Tom Crossland (@runtorefuge) and support him as he completes the final leg of his epic 1,900 mile run around England and Wales to support TRIBE Freedom Foundation (https://tribefreedomfoundation.com/). We go further and faster, together.Setting off from his home in South Oxfordshire on 2 June 2021, Tom will run the equivalent of 75 marathons in 85 days, supported by a small number of friends, family and members of the TRIBE community. Learn more about Tom's challenge on his website: https://www.runtorefuge.com/On the final day of the challenge (Saturday 28th August), Tom will be running 26.5 miles from Eton to his home in Gallowstree Common, near Henley-on-Thames. The run will be followed by huge celebrations in Gallowstree Common to welcome Tom over the finish line of his incredible challenge. See the route for the Final Day: https://ridewithgps.com/routes/35981497More details and timings to be circulated nearer the date but sign up here for updates and check out the full route to see if you can join Tom at any other points along his way.*Additional Information*Please note that this is a fully self-supported run, and you will need to carry everything with you for the day.We will be running mainly on roads and trails, and the pace will be approximately 10-11 min/miles. We will try and run as a pack. However, we expect everyone will naturally be at different speeds so we will re-group every 6 - 8 miles.Tickets: £10 Donation to TRIBE Freedom Foundation.Let's Do This. https://wearetribe.eventcube.io/events/31188/tribe-ultra-the-run-to-refuge-finale-eton-to-gallowstree-common
Brocas St,, Berkshire, SL4 6BW
Event Details
TRIBE Ultra: *The Run to Refuge Finale* (Eton to Gallowstree Common)
SAVE THE DATE: Saturday 28th August, 26.5 miles from Eton to Gallowstree Common
Join the TRIBE team to run alongside Tom Crossland (@runtorefuge) and support him as he completes the final leg of his epic 1,900 mile run around England and Wales to support TRIBE Freedom Foundation (https://tribefreedomfoundation.com/). We go further and faster, together.
Setting off from his home in South Oxfordshire on 2 June 2021, Tom will run the equivalent of 75 marathons in 85 days, supported by a small number of friends, family and members of the TRIBE community. Learn more about Tom's challenge on his website: https://www.runtorefuge.com/
On the final day of the challenge (Saturday 28th August), Tom will be running 26.5 miles from Eton to his home in Gallowstree Common, near Henley-on-Thames. The run will be followed by huge celebrations in Gallowstree Common to welcome Tom over the finish line of his incredible challenge. See the route for the Final Day: https://ridewithgps.com/routes/35981497
More details and timings to be circulated nearer the date but sign up here for updates and check out the full route to see if you can join Tom at any other points along his way.
*Additional Information*
Please note that this is a fully self-supported run, and you will need to carry everything with you for the day.
We will be running mainly on roads and trails, and the pace will be approximately 10-11 min/miles. We will try and run as a pack. However, we expect everyone will naturally be at different speeds so we will re-group every 6 - 8 miles.
Tickets: £10 Donation to TRIBE Freedom Foundation.
Let's Do This.