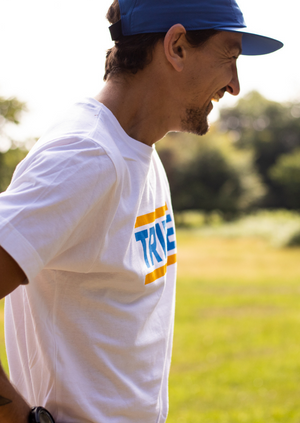 TRIBE Summer Series: Tempo with Ben
27th Jul 2021 6:40pm - 7:45pm
Add to Calendar
2021-07-27 18:40:00
2021-07-27 19:45:00
Europe/London
TRIBE Summer Series: Tempo with Ben
TRIBE Tuesdays are back and we could not be more excited! Join the TRIBE community this June to explore the every day and get strong for summer...Together with TRIBE Coach Ben Wood, we're launching a series of TRIBE training sessions, focusing on bringing the community together to enjoy the outdoors and explore new routes, all whilst helping you get fitter, stronger and more active.As always, all abilities are welcome! At TRIBE, we are all about training as a team and supporting each other to be the very best version of ourselves. We go further and faster, together!DETAILS6:40 pm: Meet the TRIBE team + Ben at TRIBE HQ in our new office at The Leather Market (due to COVID-19 we won't be operating a bag drop and will be meeting outside to maximise social distancing)6:45 pm: Ben will lead a 6-7km run around London Bridge + tempo work in the park. We will stick together as a pack with backmarkers from TRIBE.7:35 pm: Cool down + stretches on the route back to base.7:40 pm -> Refuel at TRIBE HQ with TRIBE Protein Bars // TRIBE Triple Deckers (the best natural performance nutrition there is)!TICKETS£5 including TRIBE Nutrition (100% of proceeds will go to the TRIBE Freedom Foundation, to help fight modern slavery). https://wearetribe.eventcube.io/events/31455/tribe-summer-series-tempo-with-ben
Weston St, London, SE1 3ER
Event Details
TRIBE Tuesdays are back and we could not be more excited! Join the TRIBE community this June to explore the every day and get strong for summer...
Together with TRIBE Coach Ben Wood, we're launching a series of TRIBE training sessions, focusing on bringing the community together to enjoy the outdoors and explore new routes, all whilst helping you get fitter, stronger and more active.
As always, all abilities are welcome! At TRIBE, we are all about training as a team and supporting each other to be the very best version of ourselves. We go further and faster, together!
DETAILS
6:40 pm: Meet the TRIBE team + Ben at TRIBE HQ in our new office at The Leather Market (due to COVID-19 we won't be operating a bag drop and will be meeting outside to maximise social distancing)
6:45 pm: Ben will lead a 6-7km run around London Bridge + tempo work in the park. We will stick together as a pack with backmarkers from TRIBE.
7:35 pm: Cool down + stretches on the route back to base.
7:40 pm -> Refuel at TRIBE HQ with TRIBE Protein Bars // TRIBE Triple Deckers (the best natural performance nutrition there is)!
TICKETS
£5 including TRIBE Nutrition (100% of proceeds will go to the TRIBE Freedom Foundation, to help fight modern slavery).