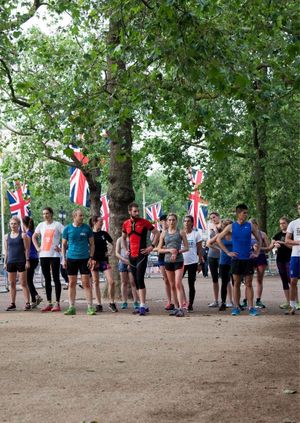 TRIBE Freedom Runners: Social 7km Run
1st Feb 2022 6:30pm - 7:30pm
Add to Calendar
Event Details
At TRIBE, we know we can all go further and faster together. That's why we're inviting you to run with us and celebrate the launch of TRIBE Freedom Runners - a running community and weekly run club on a mission to run for freedom.
Each week, we'll be coordinating a variety of social runs, plus monthly Strength & Conditioning by Esmée (@esmee_ldn) and 2x monthly speed sessions led by Natascha (@natascha.runs).
Join us this February for run a structured social run. WE CAN'T WAIT TO SEE YOU THERE!
As always, all abilities are welcome! Whether you're working towards your next TRIBE challenge or simply want to get to know the community and train with like-minded people whilst supporting a positive cause we've got you covered!
** DETAILS **
6:30 pm: Meet the TRIBE team at TRIBE HQ at London Bridge (The Leather Market Workspace)
6:45 pm: Natascha will lead you on a structured 5km social run with warm up and cool down.
7:40 pm -> Refuel at TRIBE HQ with TRIBE Triple Deckers (the best natural performance nutrition there is)!
** TICKETS **
TICKETS are £2 per session. You will be invited to join our TRIBE Freedom Runners WhatsApp group, and given access to fantastic training sessions and TRIBE nutrition on a weekly basis. 
 (100% of proceeds will go to the TRIBE Freedom Foundation, to help fight modern slavery).
** WHAT'S INCLUDED **
- Weekly in-person training sessions with free TRIBE Nutrition
- Monthly speed sessions with Natascha (@natascha.runs)
- Monthly S&C with Esmée Gummer (@esmee_ldn)
- Unlimited community support
- Early-bird TRIBE challenge access 
- Awesome TRIBE discounts