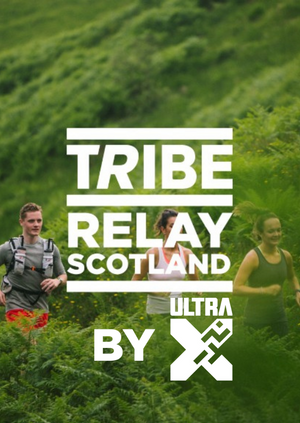 TRIBE Relay Across Scotland by Ultra X: Launch Challenge & Drinks
8th Feb 2022 6:40pm - 8pm
Add to Calendar
Event Details
** If you can't make it in person, you can sign up for a virtual entry and complete the 4 x 1-mile relay from any location between 6 am and 7:30 pm on Tuesday 8th February. We will send you the instructions to submit your times! **
This June, we're bringing the TRIBE community together for the annual TRIBE Relay Across Scotland by Ultra X. In teams of four and eight, we will complete an epic relay, the width of Scotland along the John Muir way, pushing the limits of human endurance and running to fight modern slavery.
Join us on Tuesday 8th February at TRIBE HQ (by London Bridge) to take on our awesome (4 x 1-mile) Relay Launch Challenge, learn more about the upcoming TRIBE Relay Across Scotland, meet your fellow competitors, ask the experts your questions and even build your own team!
** PLUS, be in with a chance with winning free TRIBE Relay Across Scotland Team Entry (worth up to £1,104) **
We will be running our very own 4 x 1-mile relay challenge around London Bridge and Southwark Bridge with the fastest team winning free entry (Standard or Ultra) for the main event this June.
Attend in a team of four, or join as an individual and be allocated to a team. (All teams must have an equal gender split)
NB. ** You do not need to be registered for TRIBE Relay Across Scotland by Ultra X to attend this event. Come and find out more about how you can get involved in this epic adventure! **
TIMINGS
6:40 pm - Arrive at TRIBE HQ for Challenge Introduction and Bag Drop.
6:50 pm - 1 km warm-up jog to Relay Start.
7:00 pm - Relay Start. All Teams to congregate at London Bridge.
7:30 pm - Back to TRIBE HQ for Q&A, drinks and nibbles by TRIBE, Days & ChicP.
Tickets: £2 (includes chance to win free entry to TRIBE Relay Across Scotland, drinks and nibbles).
** If you have already paid for your team entry and you win the event, you will be refunded your entry fee **