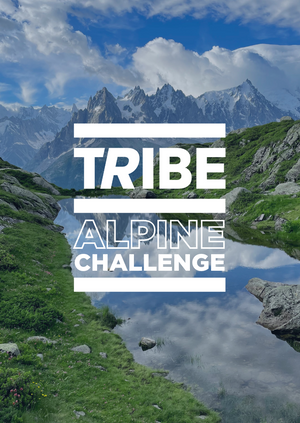 TRIBE Alpine Challenge I 9-13 June 2023
9th - 13th Jun 2023
at Mont Blanc Massif National Park
Add to Calendar
Event Details
We believe that life-changing challenges define us all. So we're challenging you to make 2023 a year of ADVENTURE and push the limits of human endurance to fight modern slavery and end human trafficking.
This June, we're rallying a team of 20 to take on an awe-inspiring Alpine hiking adventure. Whether this will be your first multi-day hiking adventure or you're a seasoned mountain goat, this is a TRIBE challenge not to be missed!
Challenge Overview
Departing from Chamonix, we will head into the mountains to summit the epic Mt. Jovet (2,362 m) and explore some of the wildest and most beautiful trails around the Mont Blanc Massif. For three days, we will hike from hut to hut, fully immersing ourselves in the beauty of the Alps.
Cost: £1,140 (inc. all food and accommodation from arrival to departure in Chamonix).**
The Highlights
- An awe-inspiring circuit in the Mont Blanc Massif National Park, trekking the entire Les Contamines Valley.
- High mountain passes and epic summits (+3,000m total elevation gain) including the 2,362m peak of Mont Jovet
- Two nights in the mountains, sleeping in traditional alpine refuges.
- Spectacular views of the Tré-la-Tête glacier and the Mont Blanc Range throughout.
- Remote mountain trials and 'off piste' hiking routes, traversing rivers, open pastures and woodland.
- Wild swimming in secluded mountain lakes (Lacs Jovet 2,174m).
** For further information on the challenge, what to expect and what's included, head to the challenge information pack here. **
We are limited to 20 places due to the nature of the stunning and remote mountain refuges we will be staying in so we encourage you to get in touch in advance if you have any questions at all (you can give us a call on 07794 051561).
Let's do this!