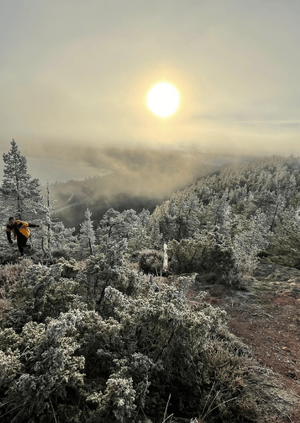 TRIBE Run For Love Ultra | Greenwich to Hammersmith
3rd Jun 2023 8:30am - 3pm
Add to Calendar
Event Details
In September 2023, we're bringing the TRIBE together for the fifth edition of the epic Run for Love series; 225 km along the Swedish High Coast. Together, we will push the limits of human endurance and run to fight modern slavery. Join us for one of our epic ultra training weekends in the lead up to the challenge! This is open to anyone, whether you're signed up for Run For Love 5 or not. 

We are running the length of the Thames across London from Greenwich to Hammersmith on 3 June. It's an epic river route taking in the best that London has to offer.

TIMINGS & DETAILS:
Saturday 3 June 2023
- Start at Greenwich Gails cafe @ 8.30am. 
- 42 km (approx.) run including a midway stop with drinks and TRIBE nutrition. There will lots of support and opportunities for Q&A from experienced Run for Love runners.  Route here: TRIBE Ultra | Greenwich to Hammersmith | 43.0 km Running Route on Strava
- Finish the run with lunch and drinks at the Crabtree Pub in Hammersmith (The Crabtree Pub & Restaurant | Fulham (thecrabtreew6.co.uk))
Please note that transport costs, lunches and dinners are not included in the above price. 
Exciting times - it's going to be an awesome day and we can't wait to run together!